DAN O'GORMAN, MASTER PLUMBER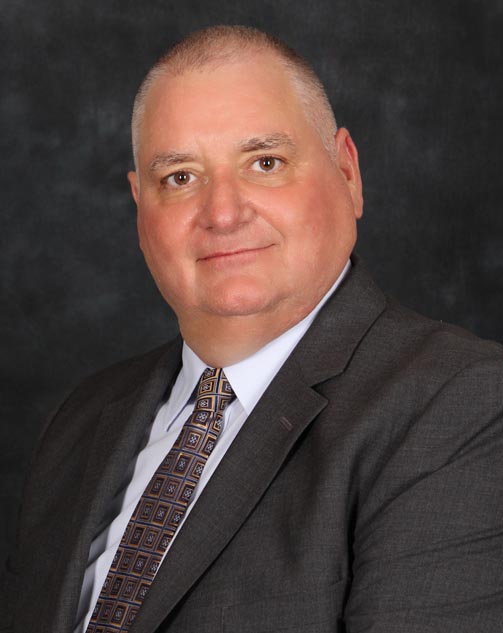 Dan O'Gorman is a NJ HVACR Board Approved Instructor # 19SP00004200 Master and HVACR Contractor #3966. His (5) HVACR class is approved by NJHVACR Board. He is also an approved New Jersey Instructor for Board of Master Plumbers and Professional Engineers.
For over thirty years Dan O'Gorman has taught various law, regulations and codes for the New York City Department of Buildings (DOB), New York City Transit, State of New Jersey Departments of Community Affairs (DCA) and the Department of Law and Public Safety, Rutgers University, New York University and various professional organizations.
Currently he teaches the New Jersey inspectors continuing education class on the HVACR law, codes and regulation.
Dan has presented at the ASPE 2019 Technical Symposium on the engineer and code official relationship. Common plumbing plan review and code violations for plumbing systems.  He also presented at the St. Louis Technical Symposium on preparing for the CPD exam.
Dan O'Gorman does a presentation annually for the New Jersey DCA Inspectors Cracker Barrel session every May, "What the Code Official's and Technical Assistance's need to know about the new HVACR contractor's license".
He currently is a Plumbing Sub code Official for North Brunswick New Jersey and Gilbane Construction Company as a Project Manager.
He also has been doing expert witness reports for attorneys since 2000.
Alumnus of the New Jersey Institute of Technology (1987, BSET)

Adult educator for over thirty years

Approved HVACR Continuing Education Sponsor #6

New Jersey Low-Pressure Boiler Operator's License

Approved by the State Board of Examiners of Master Plumbers as a Continuing Education

Instructor #11 and Sponsor #2

Licensed construction official

Plumbing sub code official

Estimator/project manager

Certified backflow device tester

Approved instructor for plumbing inspectors

Test writer for Certified Plumbing Design (CPD) exam

Served a four year Local 9 (Central NJ) plumbing apprenticeship
New York City Department of Buildings Construction Superintendent License

Writes, reviews and attends code change hearings

Incident and Injury Free (IFF) Workshop

The Institute for Management & Technical Development Certificate

Asbestos Operations & Maintenance

OSHA Compliance for the Construction Industry

Health & Safety Issues in Confined Spaces

EPA Refrigerant Recovery Certification, Type 2

Auto Cad Level 1 Certificate

New York City Department of Buildings Supported Scaffold Certificate

Superintendents Peer Group Leader for Gilbane

PS41 Manhattan GELL Green Roof Project won Urban Green Council Ebie
Award 2014 for Green Renovation Innovation

Gilbane Excellence Award five (5) story Cancer Center, Trinitas Hospital in Elizabeth, N.J. and no work hours have been lost due to injury.

Gilbane Superintendents Peer Group Leader
I wanted to take a second and thank you and share with you how impressed everyone was with your hard work while fulfilling the NJ State requirements for the licensing of the various service trades during the Covid 19 Pandemic.
Dan, I wanted to tell you how much I enjoyed your class.  I was fully engaged for the full 5 hours.  Your approach taking a tough subject such as code law and making it entertaining was incredible. I've taken many classes in my years in the business and yours by far was the most informative and engaging.
You do a great job running these classes Dan. They are essential to our industry.
Thank you!!
Dan, Enjoyed the class today, it was very informative. I just wanted to say that doing the class online was awesome.
Thanks, Danny. I can see the value in having an authority like you to interpret what these regulations mean and how they are applied. Great job.
Enjoyed the class today, it was very informative. I just wanted to say that doing the class online was awesome.
Thanks Dan, you made the training seminar interesting go pretty fast.
Thank you for sharing all the knowledge Dan.
Mr. O'Gorman, Thank you so much for all the handouts.  I have printed them for quick references. I enjoyed your excellent online presentation. You really know your subject matter. See you again in two years.
Dan thank you so much for the clarity on the class and the proper way you answered all the questions from the class.
Dan , thank you very much, it worked out pretty well, and I was a little nervous, but turned out easy, thanks for everything.